Frenchtown, Montana's Premier Window Treatment Specialists
Frenchtown, Montana, is nestled in the heart of the Montana Rockies, showcasing the breathtaking beauty of the Bitterroot River. Frenchtown is a beloved destination for locals and visitors who share a profound appreciation for the outdoors, gardening, the wonders of nature, and close-knit community bonds. This charming town radiates a welcoming small-town atmosphere and is conveniently situated around 18 miles west of Missoula. Adding to its charm is the nearby Frenchtown Pond State Park, providing a pristine natural oasis for recreational activities and relaxation. This park stands as a genuine treasure for both residents and tourists alike.
Custom Window Treatments in Frenchtown, Montana
At Shaded Window Coverings, we are the go-to source for custom window treatments in Frenchtown, Montana. With a decade of dedicated service, we offer an extensive range of window coverings to elevate the aesthetics of your home. Our collection includes blinds, drapery products, shades, shutters, outdoor retractable awnings, and cutting-edge motorization solutions.
Products and Services We Offer
Modernize your Frenchtown home with our range of window blinds, available in various finishes and a wide array of colors that seamlessly complement your interior decor. Our metal blinds are attractive and incredibly durable, making them an excellent choice for busy households with pets and children. Enjoy unparalleled control over lighting with the ability to adjust the height or the vanes, allowing you to fine-tune the filtered light in your living spaces.
Elevate your Frenchtown window treatments with custom drapery, offering many fabric types, colors, patterns, and textures to add depth and dimension to your windows. We have you covered whether you prefer light-filtering options for sun-shy spaces or thicker fabrics for room darkening. Additionally, consider layering sheer fabrics with thicker ones for drapery panels that provide exceptional lighting control.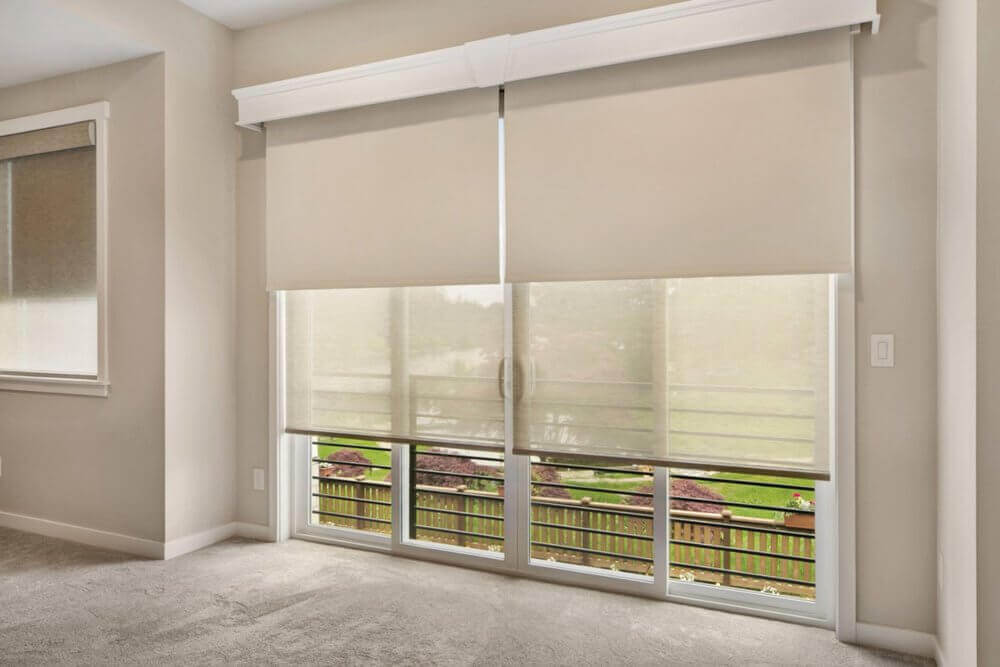 Choose from our selection of Roman shades, roller shades, and woven wood shades, each offering numerous customization options. Roller shades are particularly popular in Montana for their affordability and versatility, as you can select from a wide range of fabric types. Personalize your shades further with options like scalloped bottom hems and colorful fabric tape accents for a touch of style.
Experience the timeless charm of indoor plantation shutters, a favorite choice for Frenchtown's window treatments. Our shutters come in natural hardwood or man-made faux wood with wood grain textures accentuated by your choice of stain or paint color. Match the stain with your home's cabinets, trim, or hardwood flooring to create a seamless design throughout your living spaces.
Extend your outdoor living experience with retractable awnings over your patio, deck, or porch. These awnings provide a shady haven for gatherings with family and friends, shielding you from the sun's glare. They're also energy-efficient, reducing the heat that enters your home during the summer. Choose from various fabric options in vibrant and beautiful colors to complement your outdoor spaces.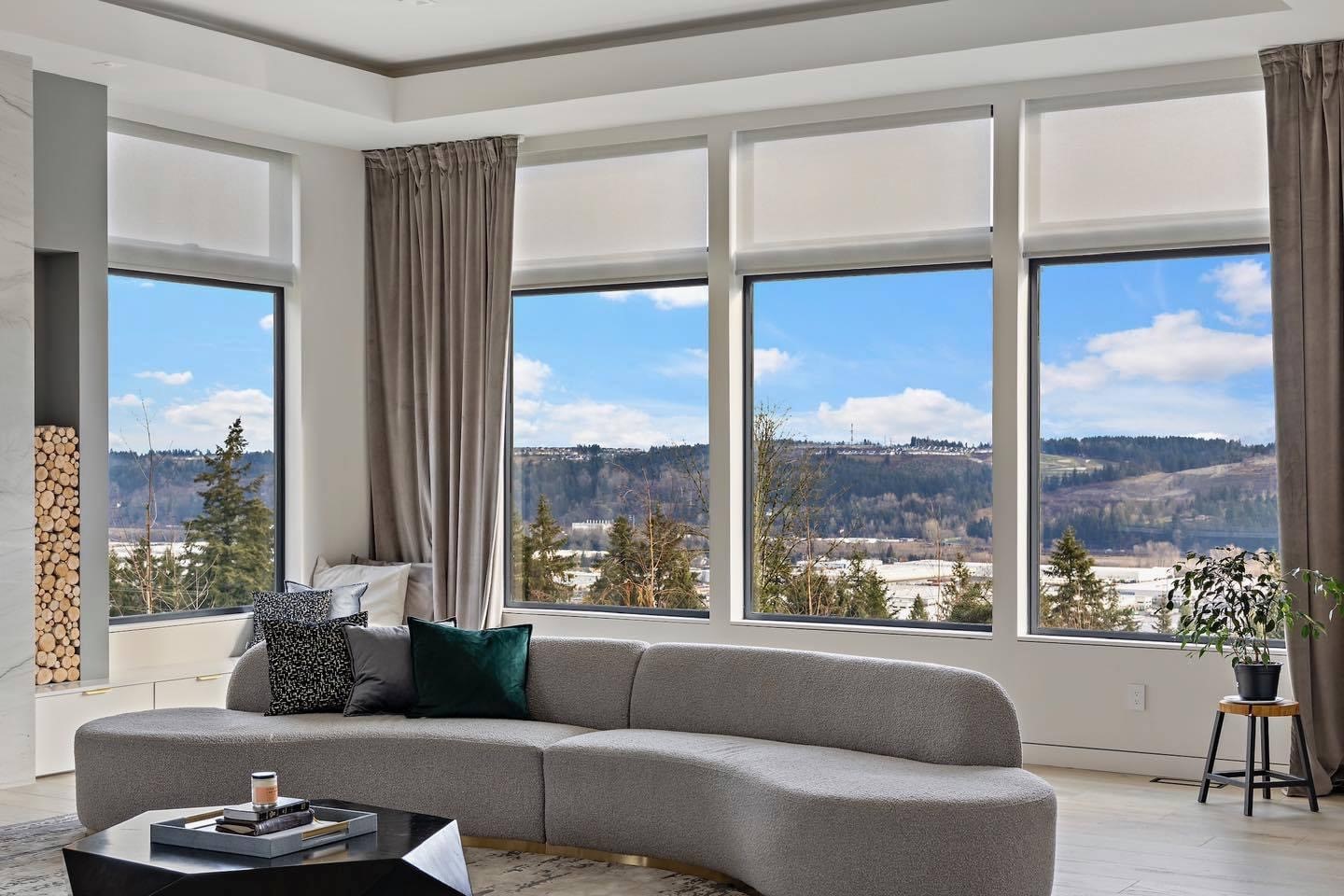 Motorized Window Treatments
Integrate the convenience of motorized window treatments into your Frenchtown smart home, offering energy efficiency, time-saving features, and innovative shading solutions. You can effortlessly program your motorized window treatments to open and close on a schedule, ensuring you always remember to adjust them before leaving for work. With seamless integration into your smart home hub, you can control your window coverings using a remote, laptop, tablet, smartphone, or voice commands with your home assistant.
Your Frenchtown Window Treatment Experts
For over a decade, Shaded Window Coverings has enhanced homes in the Frenchtown area with beautifully designed window coverings. We take pride in offering the region's largest selection of custom window treatments, ensuring you find the perfect products to match your unique decor. Contact us for a FREE in-home or virtual consultation with our highly experienced designers to explore the latest styles and innovations in custom window treatments tailored for Frenchtown.
Discover What Our Clients Are Saying
We value our clients' trust in us, and our many years in the industry reflect our commitment to excellence. With 100% dedication to every project and local accessibility, we ensure timely product delivery. Word of mouth has been our best advertising, and your satisfaction makes us the premier window treatment specialist in Frenchtown.
Request Your Complimentary In-Home or Virtual Consultation
Take the first step to transforming your space by completing the simple form below. Provide your name, phone number, email address, and a brief message to secure your FREE in-home or virtual consultation. Alternatively, call us directly at (406) 360-8272 for prompt assistance. We eagerly anticipate the opportunity to meet you!